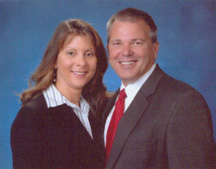 Welcome to our Web site--an information resource designed to help you learn more about personal finance.  Click around and you'll find a variety of financial tools.  There are financial calculators that can help you get a clearer picture of where you stand and where you're headed,  There is a research library and newsletter articles on a wide range of financial topics.  You can even request a quote for an insurance or investment product.  And check back often, because we're constantly adding new material.  If you have a specific question or want more information, click on Contact Us, drop us an e-mail message or call us at 410-686-7300.  We're ready to help. 
As more states increase the minimum wage, small businesses may start feeling the economic impact. Read this article for some coping tips.

Making benefit elections for next year? This article covers three key areas that require careful consideration during open enrollment.

Discover how a living will and durable powers of attorney for health care and finances can help ensure your wishes are carried out.

This article discusses various high-frequency indicators economists use to monitor the pandemic's impact and the economic recovery's progress.