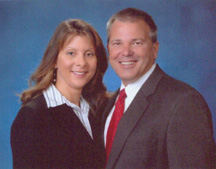 Welcome to our Web site--an information resource designed to help you learn more about personal finance.  Click around and you'll find a variety of financial tools.  There are financial calculators that can help you get a clearer picture of where you stand and where you're headed,  There is a research library and newsletter articles on a wide range of financial topics.  You can even request a quote for an insurance or investment product.  And check back often, because we're constantly adding new material.  If you have a specific question or want more information, click on Contact Us, drop us an e-mail message or call us at 410-686-7300.  We're ready to help. 
Do you know how investments are taxed and which strategies can help improve a portfolio's tax efficiency?

This article looks at some of the reasons behind the manufacturing slowdown and what it might mean for the broader U.S. economy.

This article explains the changes that Medicare beneficiaries can make during the annual open enrollment period from October 15 to December 7.

An inverted yield curve can be an economic indicator along with other factors that contribute to an uncertain outlook for future growth.
Compare the potential future value of tax-deferred investments to that of taxable investments.

Estimate the future cost of an item based on today's prices and the rate of inflation you expect.

How Long Will Your Funds Last?

Estimate the annual required distribution from your traditional IRA or former employer's retirement plan after you turn age 70½.